My days of "parenting" are nearly over.  My oldest left home for the military nearly six years ago.  My only daughter moved out four months ago.  All that's left is our 18-year-old son, who is just beginning to figure out the direction for his life.
Not until I became "gamma" did I start to think about how I'd do things differently if I could go back in time.  Grandparenting is a whole other level of love and grace that emanates from your soul.  There is freedom to enjoy this new role without the stress and frustration that accompanies raising a child.
I think every parent can look back and see the things they'd do differently.  However, it's important we don't park our thoughts there and ruminate on the error of our ways.  No parent does it perfectly.  Still, if there were the possibility of going back and doing it again…here's the ways I'd like a do-over:
I'd let my kids watch "Scooby Doo."
I know this sounds kind of silly but it's been a running joke in our family for years.  You'd think my kids are in need of therapy after being denied the enjoyment of this cartoon.  Trust me, there's a deeper issue at hand.
Although my intentions were good, training my children up in the Lord turned legalistic.  Both my husband and I are first generation believers, so we went at this thing full-on.  As my kids would tell you, virtually everything was "evil" or "of the devil."
By the time my children were entering their teen years, I stopped parenting by way of the law and gravitated more toward grace.  Honestly, I think it's what saved my relationship with them.  We still set boundaries but there was a whole lot more balance.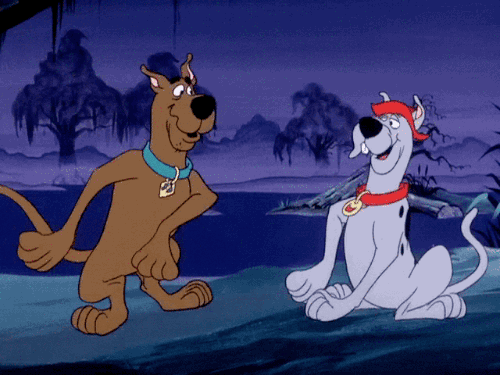 2.) I'd loosen up.
I often point out my Type A personality or my German heritage in my posts.  Yet I can't deny the impact both have had in the way I deal with life.  It's always been serious business to me.  Little time for laughter and games.  There are things to do and not much time to get them accomplished.
Everything was scheduled.  I lived by lists and calendars.  There was an order to life.  That sometimes took the fun out of things.
As a "gamma," I live for spur of the moment trips to the farm or playground.  I can easily set aside cleaning to paint with my granddaughter.  Tickle fights are great and I can make some pretty funny faces that crack her up.  I spend more time enjoying her than watching the clock.
3.) I'd let my kids get messy.
Just some things I let my granddaughter do that I never allowed my kids to do…jump in puddles, play in the mud, take the playdough away from the table (it ends up in all kinds of interesting places when you do that) and paint whenever she wants.
When she spills something, I don't freak out.  When she makes a mess, I hardly bat an eye.  It's okay if the cookie dough gets all over the counter.  And a little water splashing out of the tub is no big deal.
Messes aren't as monumental as I once thought them to be.  They can be wiped up with cleaning products.  Soap gets rid of dirt.  What's a lot harder to scrub away are hurtful or damaging words.
But glitter…okay, that's where I draw the line.
4.) I'd show more patience.
In the midst of raising kids, with the pressures of life and responsibility, we can find ourselves getting easily irritated or frustrated.  And let's face it, sometimes kids can be a real pain in the derriere.  But if I had a do-over, I'd not sweat the small stuff.
I would be more patient in listening to some of their long, drawn-out (and yes, sometimes pointless) stories.  I would read that book one more time.  It wouldn't matter how long it took for my child to tie his shoe, learn a new chore or complete that last page of homework.
It's actually quite amazing the supply of patience I've built up since becoming a grandma.  Never knew I had it in me…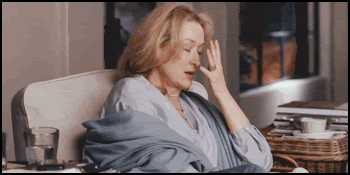 5.) I would not make God such a bummer.
The expectations that I (and even some of those in the church who played a powerful influence in their lives) placed on my children sometimes made it seem like God was a real bummer.  I think a lot of parents fail to see this as an issue.  We get so caught up in trying to "save" our children (forgetting that it's not really our job to do), we take all the fun out of being a follower of Christ.
We put so much effort into churning out good Christian kids, that we make it an impossible task for them.  They know all the things they shouldn't do and wonder if there's anything they can do.
We shush them…tell them to sit still…use scare tactics…thump the Bible over their heads…spend more time pointing out what's sinful than what's good…enclose them in this protective spiritual bubble—that we don't even realize how much we're actually suffocating them.
It wasn't that long ago my daughter made a rare appearance with us at church.  I was holding my two-year-old granddaughter and the worship music was really going strong.  You could hear my granddaughter crooning her own words, sometimes talking a little loudly, and clapping at the wrong time.
My daughter was embarrassed and tried shushing her.  I thought back to my days with young children and knew I'd had done the same.  But not this time.  God is not going to be a bummer with my grandkids!  We are going to sing offkey, clap with abandon and just enjoy the fun of being a Christ follower. If you could have a do-over in parenting, what would you change?